Jollibee at Your Door: A Guide to Jollibee Delivery, Fees & More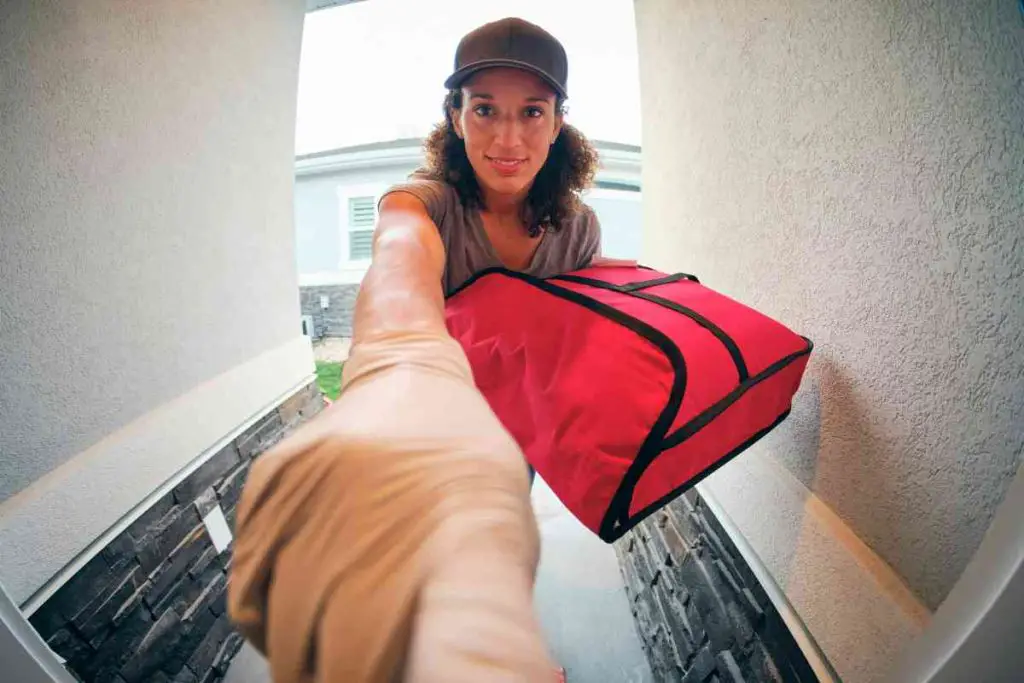 Jollibee is one of the most popular fast food chains here in the Philippines, known for its delicious menu offerings and Filipino-style dishes such as Pancit Palabok.
With Jollibee delivery, Filipinos can now enjoy their favorite Jollibee meals anytime, anywhere.
In this article, we'll go over all the different options for ordering delivery, where you can find the Jollibee delivery menu and make sure you're up-to-date on the latest information.
What Are the Delivery Options for Jollibee?
There are several convenient ways to order Jollibee delivery, including:
Online Jollibee online delivery through their dedicated website
Ordering through the Jollibee App,
Calling the Jollibee Hotline number or
Ordering through delivery partners such Grab Food and Foodpanda, through their websites or mobile apps.
Jollibee Delivery Website
Ordering Jollibee delivery online is a convenient way to enjoy your favorite meals from the comfort of your home. To get started, simply visit the Jollibee website and click on the Jollibee Delivery menu link.
From there, you can browse through their menu offerings and select the items you'd like to order. The website accepts both debit and credit card payments through Pesopay, as well as GCash and Maya cashless payment.
One advantage of using the Jollibee delivery website is that you can see all the menu items in one place, making it easy to add items to your order. For orders over ₱1,101.00, you can expect to receive a call from your local store to verify your identity and details.
However, for large orders exceeding ₱3,300.00, Jollibee's website will ask you to call their delivery hotline number to place your order.
The Jollibee mobile app is available for download on both iOS and Android devices.
Once you've downloaded the app, you can place an order, track your delivery, and receive special offers. Using the mobile app is a convenient way to order Jollibee delivery, especially if you're always on the go.
Jollibee Delivery Hotline #87000
If you prefer to place your order over the phone, you can call Jollibee's hotline. The hotline is available 24/7, so you can call Jollibee delivery number anytime.
To place an order, simply call #87000 (including Globe and Smart customers) and a Jollibee representative will assist you. If you can only pay in cash, that is not a problem as the #87000 Hotline accepts both cash and credit card payments.
Jollibee Delivery Partners
Jollibee has partnered with popular delivery services like GrabFood and Foodpanda to bring Jollibee delivery right to your door.
To order, simply download the delivery partner's app, search for Jollibee, and add items to your cart. The delivery partner will then take care of the rest and bring your Jollibee meals to you.
Payment Options for Jollibee Delivery
Jollibee offers several payment options for delivery orders, including cash on delivery, online payment (credit/debit cards, online banking), Jollibee gift certificates, and GCash payments. With GCash, you can easily pay for your Jollibee delivery using your mobile phone.
Jollibee Delivery Areas and Fees
Good news! Jollibee delivery is now available at all stores nationwide. To confirm if your location is within Jollibee's delivery area, simply visit their website or mobile app to find the nearest store.
While delivery fees may vary depending on your location, Jollibee usually adds a 10% delivery fee on top of the dine-in prices of their products. We've found that Jollibee's delivery fees are generally competitive compared to other delivery services. However, it's always worth comparing prices between Jollibee delivery, Grab Food, or Foodpanda, as different promos and discounts may be available on each platform.
If you're ordering directly through Jollibee, keep in mind that there is usually a minimum order value of ₱200 to qualify for delivery and a maximum order value of ₱5500, which includes the delivery fee. Check Jollibee's website or mobile app for more information on delivery fees and the minimum/maximum order values in your area.
Jollibee Promotions and Discounts
From time to time, Jollibee offers special promotions and discounts for delivery orders, so it's always a good idea to check for the latest deals before placing your order. To stay up-to-date on the latest promotions, follow Jollibee on Facebook, Instagram, or check their website.
If you're a senior citizen or person with disability (PWD), you can enjoy a discount on both in-store and delivery orders. However, you'll need to provide proof of your eligibility, and the person who placed the order must be present when the driver delivers it. For more information, check out Jollibee Delivery's terms and conditions page here.
If you have any further questions about Jollibee's delivery service or other concerns, be sure to read through the other FAQs in this article.
Frequently Asked Questions About Jollibee Delivery
How Long Does Jollibee Delivery Take?
Jollibee aims to deliver your order within 45 minutes to 1 hour, depending on the size of your order. However, delivery time may vary depending on several factors, such as your location and the availability of delivery personnel. Keep in mind that during peak hours, delivery times may be longer than usual.
If you're curious about Jollibee's delivery guarantee or have experienced a delay in your order, be sure to check out the next FAQ below.
Do Jollibee have a delivery guarantee?
"Absolutely! Jollibee does have a delivery guarantee. If you're not already aware, Jollibee promises to deliver your order within 45 minutes or less, or they'll give you a ₱200 Jollibee Gift Certificate.
This guarantee only applies to orders ₱1,100 and below, and there are some terms and conditions to keep in mind, such as cases of extreme weather. You can find the latest information about this offer on the Jollibee Delivery terms and conditions page.
So, if you're wondering whether you can count on Jollibee for a speedy delivery, the answer is a resounding yes!"
What to Do If You Have an Issue with Your Jollibee Delivery?
If you encounter any problems with your Jollibee delivery, there are several ways to contact Jollibee for assistance.
For orders placed directly through the Jollibee hotline, website, or mobile app, you can choose from the following options:
Send an email to feedback@jfc.com.ph
Use the contact form on the Jollibee website
Call their customer service hotline at (02) 8898-7777
If your Jollibee order was made through Grab Food or Foodpanda, the process is slightly different. For delivery orders through Grab Food, you can contact them directly through their help center. For delivery orders made through Foodpanda, you can refer to their contact page for assistance.
By reaching out to Jollibee or the appropriate delivery platform, you can quickly and easily resolve any issues with your Jollibee delivery and ensure a satisfying experience.
Whether you order through Jollibee's dedicated delivery service or through a delivery partner, it's easy to enjoy your favorite Jollibee meals anytime, anywhere. With several delivery options, payment options, and competitive delivery fees, there's never been a better time to try Jollibee delivery.
Whether you prefer to order online through the website, through the mobile app, or over the phone, Jollibee has you covered. So next time you're craving some delicious Jollibee food, remember that Jollibee delivery is just a phone call or click away.